Customer Service Development Programme
The most comprehensive training you'll find on how to develop the knowledge, skills, and attitudes to create and maintain consistently Outstanding Customer Service - specifically targeted towards garden centres.
Why that's important -
Never before has the success, longevity and profitability of a centre relied so heavily on its ability to provide, and be seen to provide, outstanding customer service and care. With social media platforms and customer review apps making our world almost shockingly transparent, the customer is really in the driving seat when it comes to making their buying decisions and connecting and identifying with a brand.
In this exciting and comprehensive programme, you'll learn - what 'Outstanding' service really means in today's world, the psychology of loyalty, how to identify and reduce your exposure to the 7 Deadly Sins of Service Provision and how to implement the Reliable CARE model to meet what your customers want and expect.

Through LIVE and interactive online training plus hands-on exercises and practical sessions, you will learn how to put incorporate 'customer focus' into everything you do, create a great atmosphere in your centre, develop a team approach to customer service, handle difficult customers, deal with special requests, deliver bad news and you'll learn how to skilfully  'sell through service' - saving sales, creating add-on sales, increasing footfall, upping your SPC (sales per customer) plus how to create loyalty and increased engagement through social media and apps.
You will leave the program with the knowledge and skills to effectively analyse your centre's current level of customer service & care and all the tools you need to be able to create a sound, workable plan to move it forward into a position of 'Outstanding' and keep it there.
How it's delivered and what you'll get -
LIVE & interactive Monthly Masterclasses giving you all the tools you need to provide Outstanding Customer Care
The chance to engage, support & share ideas, successes & best practice with other Customer Service Professionals on the calls and in between calls in a Private Online Forum.
Monthly Assignments and areas of focus so you can implement the training, see the difference & get tangible results.
Monthly Catch-up & Coaching calls to keep you on track, share your successes and challenges, celebrate your progress and to answer all your Customer Service questions.
All Recordings of LIVE calls in a private portal so you can watch again and again.
Downloadable training notes for each LIVE session that will build into a great reference tool.
Printable workbooks with quizzes, things to try and reflection space to keep the training alive in between sessions.
Quizzes, Awards, Posters, Reminder Cards, and other fun things that make the training enjoyable, sticky and long-lasting!
2 Bonus (optional) LIVE Masterclasses with Q & A on 'Writing Customer Focused Emails' & 'Managing Customer Focused Teams' - great for leaders, trainers and supervisors or staff showing leadership potential.


Just a few of the topics we'll be covering together over the year will include: - 
What Outstanding Customer Service really means and why creating & maintaining in your centre is so important.
The Tangible Benefits and how to measure them.
The Knowledge, Skills & Attitudes needed for OCS.
Ownership & Attitude including Understanding the MMFI sticker and when to remove it, how to stay calm and centred and not take things personally.
The Reliable CARE Model & The Psychology of Customers, understanding their wants, needs & expectations.
The 7 Deadly Sins of Service Provision & How to Avoid Them
Creating a Customer Focused First Impression - in store, online and in person
Till & Floor Craft - including awareness, focus, empathy, connection, and service questions and selling through service tips.
Teamwork makes the Dream Work - working together to serve your customers better.
Confidence with Customers including personal and relationship building skills such as body language, voice, and choosing the best words.
Customer Interactions including greeting, withdrawing, asking great questions, listening and empathy skills.
Customer Focused Call Handling Skills - making the most of enquiries.
Moments of Truth - including Dealing with Difficult Customers, Complaints, Refunds, Special Requests, Delivering bad news etc.
Shrugging off the Negative - How not to take things personally and stay positive and professional when things get difficult.  
Escalations - Including your Customer Service Policy, Guidelines, and the Law. PR interventions.
Selling through Service - saving customers, increasing sales, cross selling and upselling, strategies for consistently increasing your SPC sales per customer.
Turning your Customers into Raving Fans - including looking at ideas for building loyalty & getting more customer referrals.
Chance to win £200 worth of credits to pay for any HTA online training course!*
We are also giving you the chance to develop your skills even further. When you book any of our development programmes, you will be automatically entered into the giveaway for the chance to win £200 worth of credits to spend on any HTA online training course. The full range of online courses can be found here. 
*When you book any development programme you will be automatically entered into the giveaway. One entrant will win £200 worth of credits to spend on any HTA online training course. The winner will be chosen at random. The prize is not transferable, and no cash alternative can be offered. Please note, if you have already booked onto a development programme, you will be automatically entered into this giveaway.
Development Programme 2 - July-October
Thursday 14th July - Coaching Call
2-3pm
Tuesday 26th July - Bonus Session
10:30am - 1pm
Thursday 11th August
2-4pm
Thursday 18th August - Coaching Call
2-3pm
Tuesday 23rd August - Bonus Session
10:30am - 1pm
Thursday 8th September
2-4pm
Thursday 15th September - Coaching Call
2-3pm
Tuesday 20th September
2-4pm
Tuesday 27th September - Coaching Call + Graduation
2-4pm
Early Bird offer of £400+VAT until 1st June 2022!
HTA Customer Service
Booking Form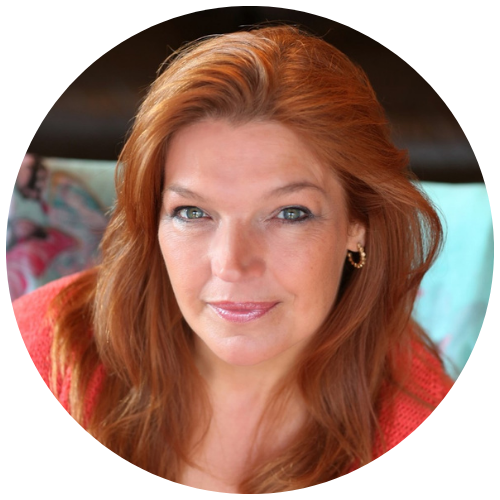 Ellen Watts
Ellen Watts is the owner and principal trainer & speaker at ElleRich Training Ltd. 
She specialises in Customer Care, Dealing with Difficult Customers, Selling through Service, Team Leadership, Presentation Skills and Training the Trainers & Coaching the Coaches who support, develop & help these roles.