Sustainability Reference Sites
The Sustainability Reference Site Scheme
Launching in early 2022, the HTA have brought together some members taking great strides in sustainability to form a Sustainability Reference Site scheme. These HTA member businesses are making huge progress in the area of sustainability, such as reducing their carbon footprints, eliminating the use of mains water as much as possible, exploring their options for electric vehicles, and really building meaningful change into their business plans. 
Don't worry if you're not involved at this stage, later in 2022 there will an opportunity for all HTA members to engage with the Reference Sites, to show their support for the HTA Sustainability Roadmap, and showcase their commitment to sustainable business practice.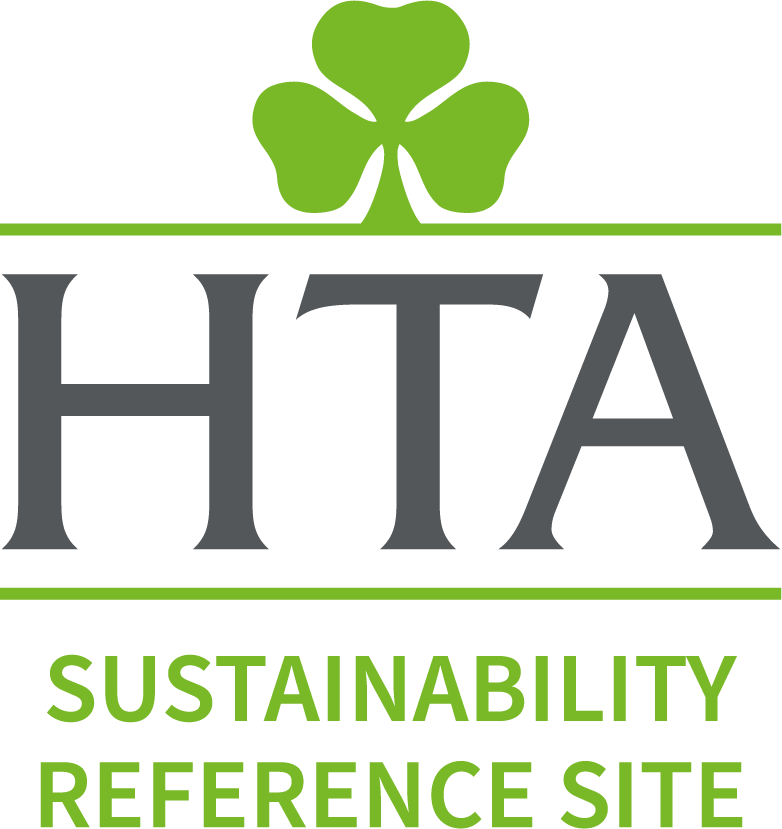 Hillier Nurseries
Hillier have strong commitments to manage and reduce plastic and waste across their nurseries and garden centres, including the use of energy for heating, and increasing the amount of recycling carried out at all sites. They are committed to removing peat across all areas of their business, with the goal of 100% peat-free production (90% peat-free in 2021). They use a system of Integrated Crop Management (ICM) to reduce the use of any chemicals for the control of pest and disease and use biological controls wherever it is possible. Their nurseries have been mostly self-sufficient for water for over 30 years, by combining the use of on-site reservoirs, and careful management of irrigation systems. Finally, Hillier are committed to reducing their carbon footprint and in 2018 joined Planet Mark, to measure and reduce their footprint through the certification scheme.
Their future plans include the upgrading roofing systems to improve the insulation and efficiency of buildings, trials of rainwater harvesting to reduce reliance on mains water in garden centres and adding solar panels to a number of garden centres.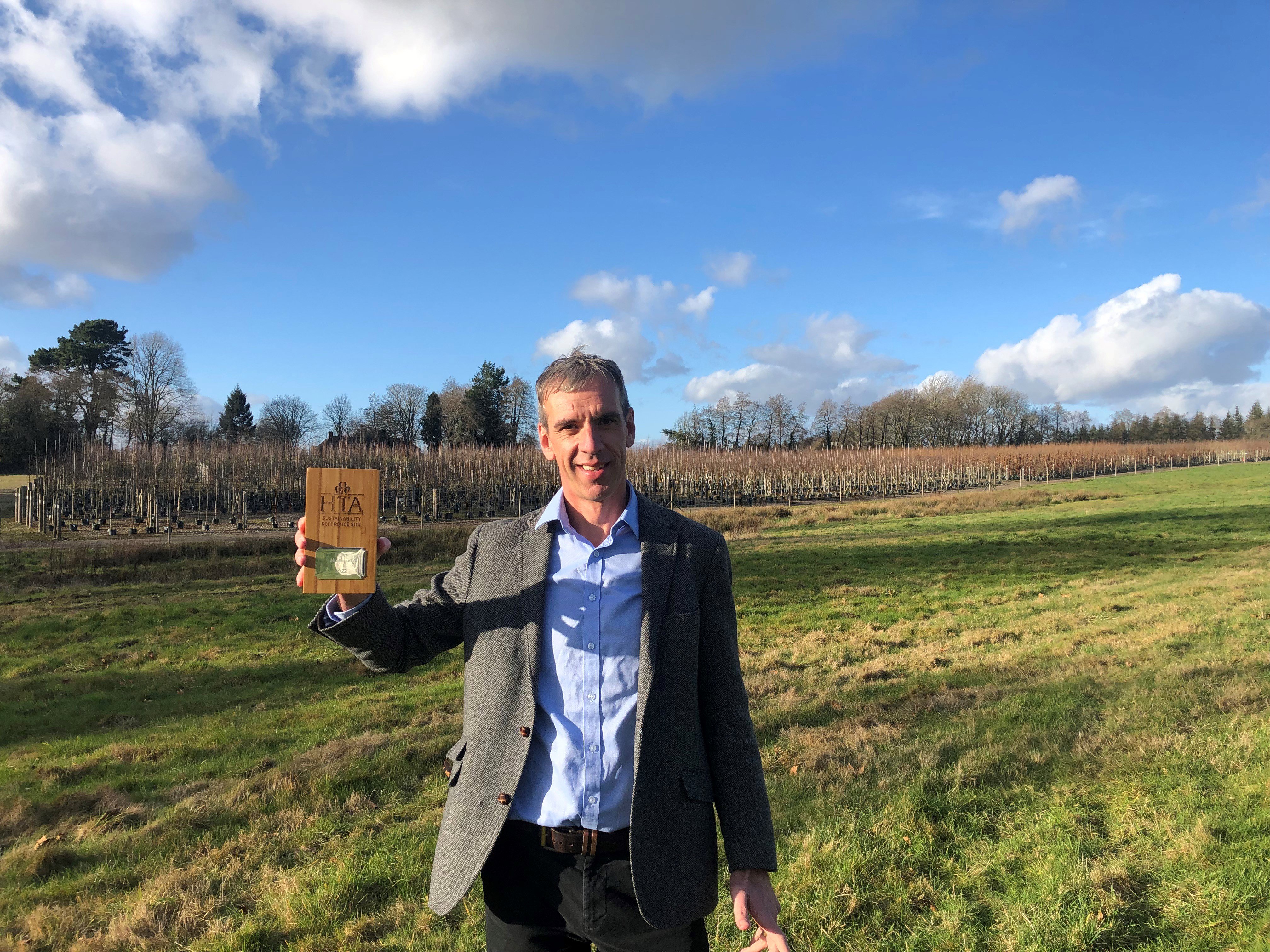 The Barton Grange Group
Barton Grange are committed to making business decisions based on the impact they will have on the environment. They are also reducing their carbon footprint where possible and have introduced solutions such as geothermal energy and reclaimed refrigeration heat to improve the heating of buildings and of water without using energy from the grid. They have a water borehole and rainwater harvesting facility which reduces the pressure the business puts on the mains water supply. They are also focused on protecting the environment by recycling as much as possible, and anything that can't be recycled is collected to produce energy from waste. They also aim to source their products and services as locally as possible, with over 50% within the North West region where they are based and 95% sourced from the UK.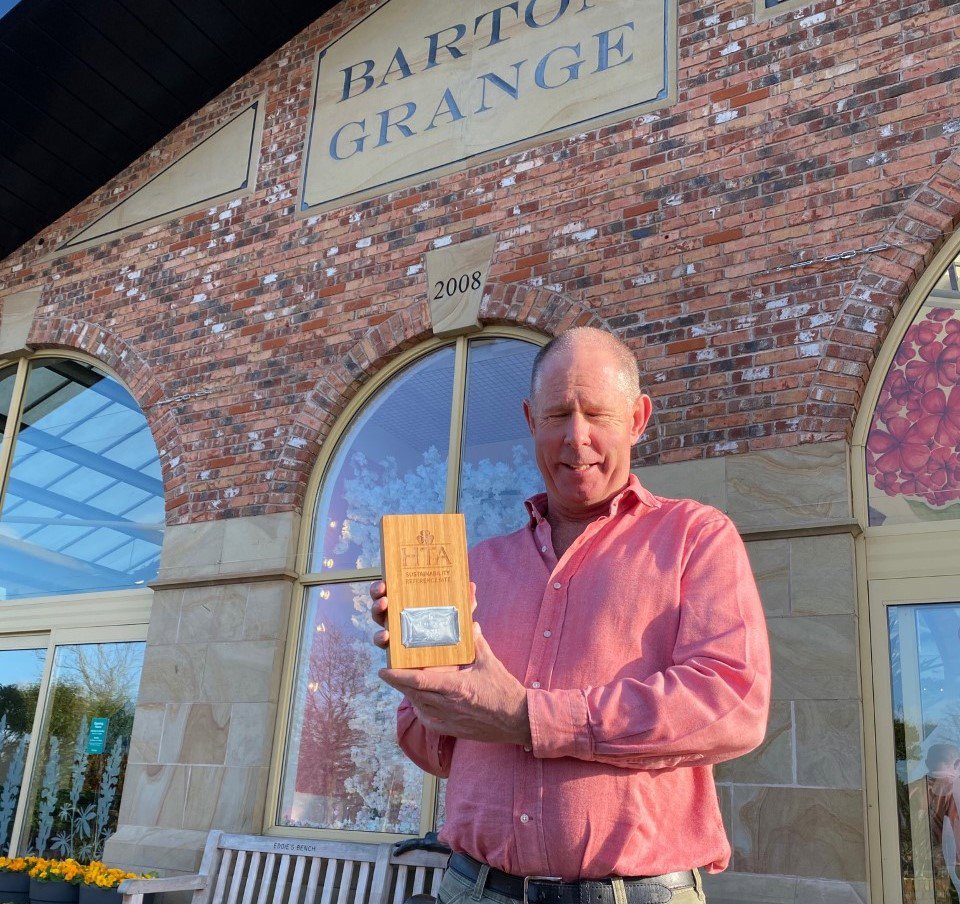 The Gardens Group
Operating across three sites in Dorset and Somerset, The Gardens Group has installed solar panels, air source heat pumps and biomass generators to reduce the use of energy from the grid, while harvesting rainwater to reduce reliance on mains water. The teams collect cardboard from other local businesses to recycle or reuse in the garden centres and collectively reduce the amount of waste going to landfill. The Gardens Group is committed to measuring and reducing its carbon footprint, and continues to explore innovative ways to reduce waste, expand its recycled water capacity and limit its impact on the environment, while encouraging a more wildlife and environmentally friendly approach to gardening.  Plans for the future include increasing rainwater harvesting at all their sites, moving away from gas-powered heating or cooking at all sites, integrating sustainability into their buying policy and working on removing peat from the business.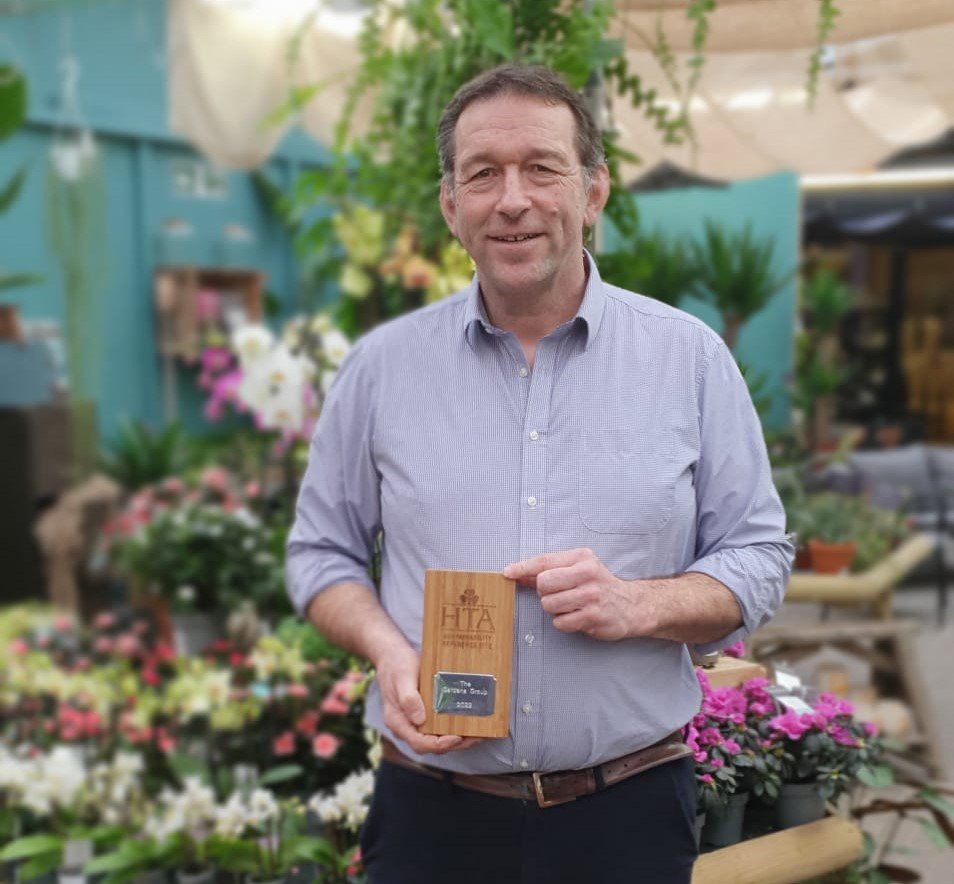 New Wood Trees
New Wood Trees, a multi-stem tree specialist based in south Devon, have embedded sustainability into their business since day one. They have 8 large rainwater harvesting tanks to capture and store rainwater for irrigation as well as two boreholes on site, greatly reducing the need for mains water for irrigation. They also have solar panels on the barn which generates more energy April through October than is used. They have a minimal dig policy to reduce disturbance of soils and have a strong commitment to native wildlife, with designated wildlife areas, fruiting hedgerows and wildflower meadows, as well as bird, bat and owl boxes around the nursery. Future plans include installing more rainwater harvesting tanks, additional solar panels, and an air source heat pump. They are also exploring the possibilities of electrifying their vehicle fleet.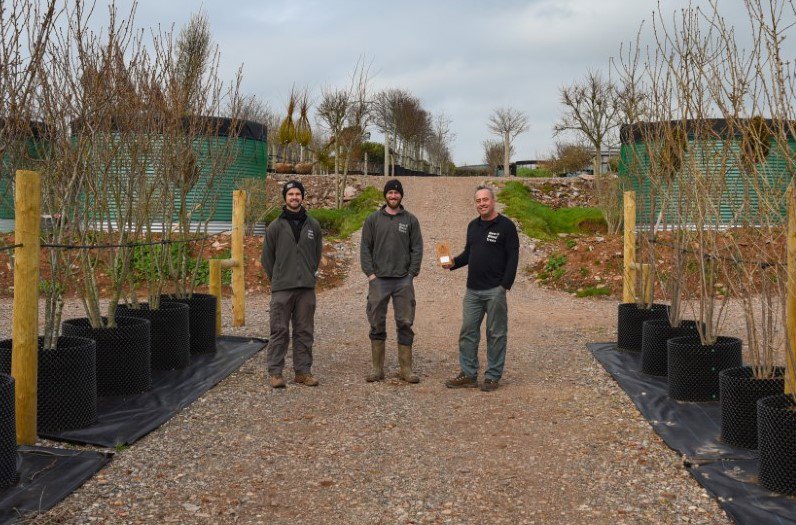 What our Sustainability Reference Sites have to say...
We are delighted to be included in the Horticultural Trade Association's reference sites programme and are thrilled to have the opportunity to share some ideas around reducing carbon footprint. We have implemented various green alternatives when designing Hillier Garden Centre Three Legged Cross, and we hope to spread this knowledge and create action amongst our friends and colleagues throughout the industry.

George Hillier, Hillier Nurseries
I quite often hear people say that the scale of the environmental and sustainability challenge is so great that they don't know where to start. But my belief is that no matter where we each start from, that its important to take a first step so that collectively we can make a huge difference.

Mike Burks, The Gardens Group
Sustainability is a huge topic, and it can be very difficult to know where to start. There is an overwhelming amount of information available and knowing what to focus on is not easy. Most businesses do not have the luxury of having a staff member dedicated to sustainability, and finding the time to understand and implement changes is challenging. This is why we feel it's important to take part in this scheme. Businesses need to share their knowledge and help each other make the changes which are so desperately needed.

Philip Nieuwoudt, New Wood Trees
At Barton Grange the environment is at the heart of everything we do. I am therefore delighted to become a reference site for the HTA and will be delighted to share the knowledge we have gained through being involved in so many initiatives.

Guy Topping, The Barton Grange Group
Get in touch
If you are interested in finding out more about what it takes to be a reference site, then please email us at