APL Cluster Meetings
APL cluster meetings have been the associations USP and driving force over the last few years. The opportunity to meet with each other and with designers has gone a long way towards developing the community we have within APL. Zoom Clusters were an initiative borne from a pandemic. Such was their success we have decided to carry on.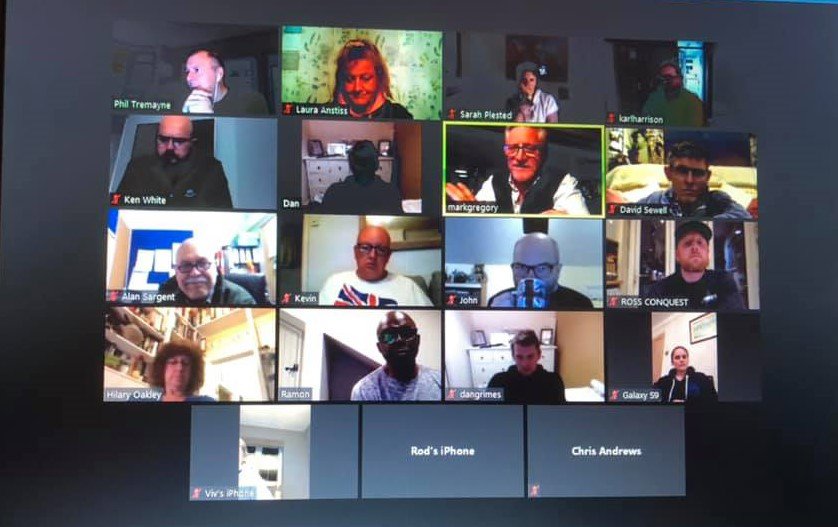 APL Zoom Clusters
During the Coronavirus crisis, traditional social pub style clusters had to cease under the legislative lockdown conditions.
So the community could continue and The APL could carry on delivering the vital messages through the crisis we moved to the Zoom platform.
Recordings are a  "MEMBER ONLY BENEFIT"
Watch Them on the link below.
Videos of past meetings can be watched in the members only cluster page HERE (You will need to be logged in)
These meetings have been excellent. They have provided us with the  opportunity to be able reach out to members without their need to travel. 
So we have decided that even now lockdowns are over and most  restrictions have been lifted, APL Clusters will remain on Zoom.
Each month there will be a Zoom meeting open to all members and non members, landscapers, designers, gardeners and suppliers.
We will always try to provide a topic, but sometimes we may have a speaker or even just a general discussion.
Meetings are held monthly usually on the last Monday or Tuesday of each month.  Email [email protected] for the link.
This is not to say that we are dispensing with the traditional cluster calendar. 
APL Pub Clusters
We will also be continuing with face to face meetings, as soon as we can. 
The APL is committed to supporting the landscape community and see these meetings as a key part of that.
If you wish to have a meeting in your area, or indeed have any topics you wish to be discussed, please contact [email protected]  and every effort will be made to accommodate the request.
Details of all meetings are posted on the Association of Professional Landscapers Cluster Group Info Facebook Page. 
Remember...
These are your meetings, for Your Association
#WeAreAPL
See a list of the next up and coming Meetings below.
APL / Trex Cluster. At Cedar Nursery, Horsley Road, Cobham, Surrey, KT11 3JX
Monday 11th July - Networking event at Trex show area located at Cedar Nurseries. Refreshments will be provided. Max numbers 27. Email [email protected] to book your place.
Meet from 6.30pm