Basic Principles of Ornamental Nursery Management
A new 8 module eLearning course created to cover the basics of nursery management. This course has been designed by growers for growers and will support training of new recruits into the industry as well as supporting development and retention of existing staff. 
This course will take the learner on a comprehensive journey, focusing on the following subjects: Plant Physiology, Pests and Diseases, Growing Media and Potting, Propagation, Pruning, Nutrition and Feeding, Weeding and Watering.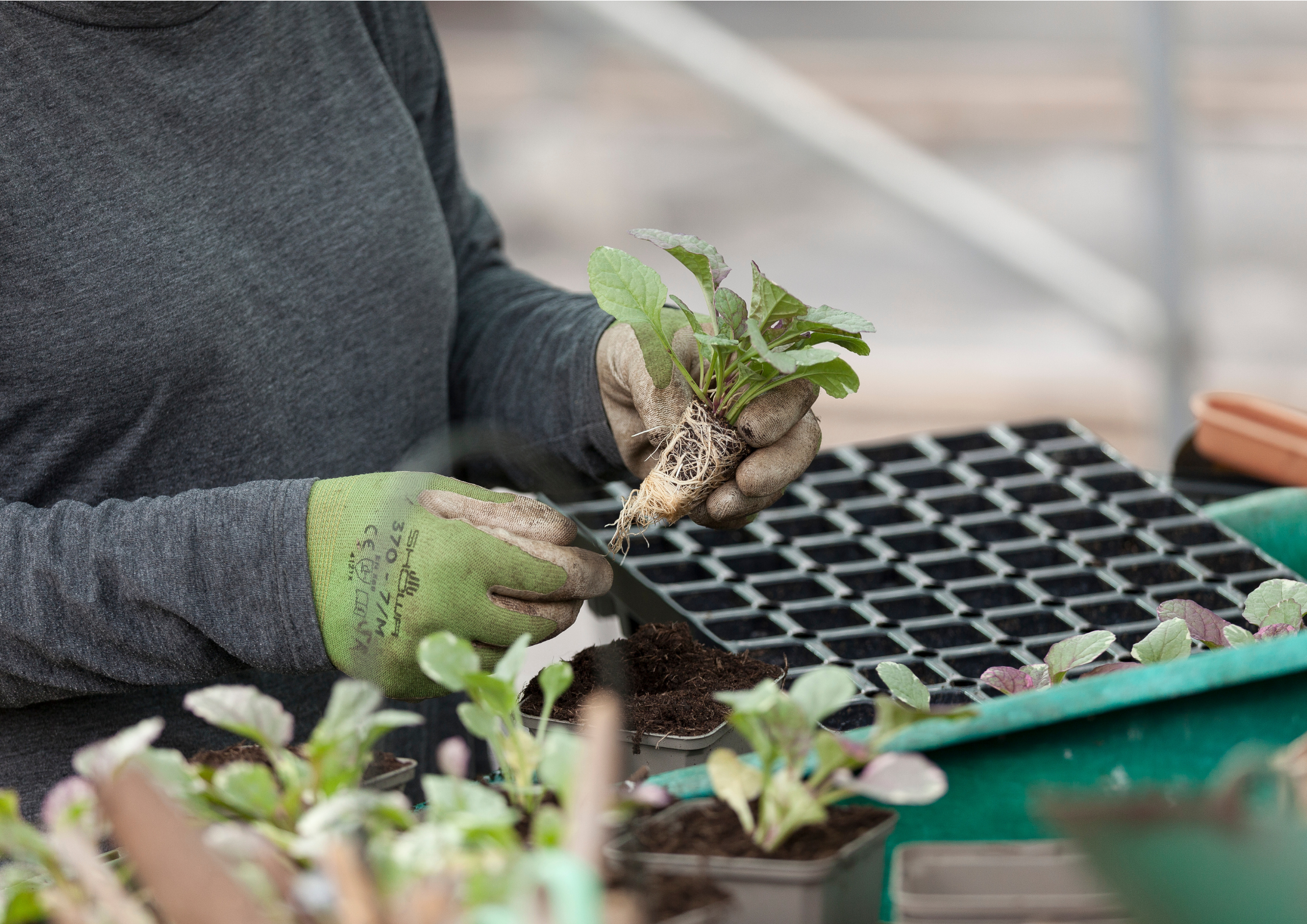 Basic Principles of Ornamental Nursery Management (BPONM)
Why we chose eLearning-
The benefits...
-It allows the user to access it around their working schedule.
-It can be accessed remotely on any smart device or via the APP.
-It is broken down into manageable chunks of learning.
-It is cost effective to produce and has a low purchase price point.
-After Covid-19, F2F learning is less popular.
-We can offer the training in many languages and with audio support.
-We can follow up the eLearning with webinars or online training on specific areas.
-It is a member benefit, attracting new and retaining existing members.
BPONM Content by Module
Compost
Nutrient contents
Transplanting
Potting machines
Peat
A balanced diet
Basics of what macro and micronutrients
Types of fertilisers and their modes of action
Maintaining plant quality
Problems with ex-osmosis and over feeding or and unbalanced 'diet'
Types of plant disease and how they spread
What makes a plant susceptible?
Type of pests
How pests spread
Monitoring of pest and diseases and controls
Plant morphology
Water uptake and movement
Nutrient uptake and movement
Photosynthesis & respiration
Growth & hormones/PGRs
Flowering and development
What is propagation?
Factors affecting germination
Asexual/vegetative propagation
Making a good cut 
Choosing where to cut
Pruning at Growing on stage 
Pruning out damage and disease
Formative pruning
Water transport 
How to water efficiently 
Irrigation methods 
Recycling water
Economic costs of weeds
How weeds spread
Weed identification and their problems
Herbicide strategies
Cultural weed control methods
Non-chemical weed control
Testimonials
Supporting our industry with the issues around recruitment and retention is at the forefront of our mind. We have developed a course consisting of eight modules which will give the user a basic comprehensive technical training in nursery management.

Alexandra Jenkins, HTA Learning & Development Manager
BPONM came about because many of our Grower Members stressed the need for us to provide basic horticultural knowledge and training both for new recruits, and as a 'refresher' for existing staff. With content input from our Grower Members, BPONM provides a useful mix of information to improve the understanding and back-up the practical skills needed by any employee, particularly those who join without a horticultural background

Pippa Greenwood, HTA Horticulture Manager