Get Summer Colour Marketing Campaign
We have launched a campaign called 'Get Summer Colour' to provide our members with content to share with your customers. The aim of the campaign is to show that the growing season isn't over yet and your garden can flourish and be full of colour all summer long. Take part in the Get Summer Colour campaign and celebrate the beautiful colours of plants with your customers. 
Get Summer Colour Campaign
We are providing members with a toolkit of social media posts, full of colourful, inspiring content to share with your customers. Throughout July and August, you can post the content on your channels, encouraging footfall into your garden centre and inspiring customers to celebrate colour in their gardens.
August Social Media Content
Agapanthas
Caryopteris
Choose your spring bulbs now!
Clemantis
Hebes
How to keep your lavender looking lovely...
Keep patio pots, planters and hanging baskets well fed
Very dry soil?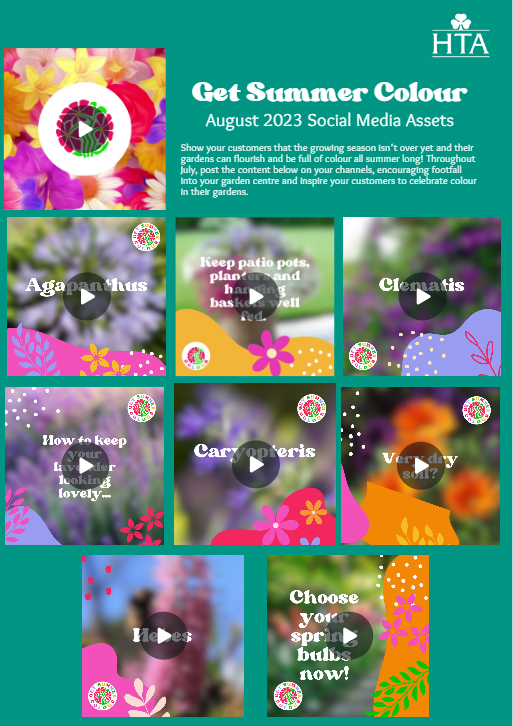 July Social Media Content
Did you know?
How to keep hanging baskets flowering for longer?
Need instant impact?
Who doesn't love a big, bold daisy
Don't forget to 'deadhead'!
Missed out on an exotic holiday?
Hanging baskets too dry?
Add excitement to your flowerbeds!