HTA Whatsapp Community
To bring members together to ask questions and share ideas, the HTA is delighted to launch our WhatsApp Community.
Sign up for the HTA WhatsApp Group
The community is available to all HTA members, free of charge, and it is your space where you can network with other members in your region. 
We have created communities throughout the UK, within which you can discuss regional issues with other local businesses, as well as national matters.
Please complete the form below. We'll soon get you connected, and we know you'll love being a part of the HTA Whatsapp Community.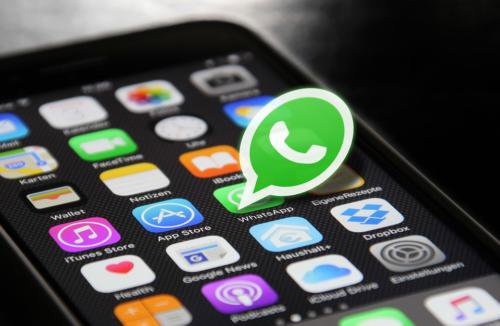 Testimonials
I have found this WhatsApp Community really useful. Not only during this difficult time but going forward I think it will be a big help for all of us. It has made us feel that we are in this together and not competing against each other for business. If it's to share supplier details, help each other out with stock or security issues. It's made us feel like a big family.

Joe Joyce, Thirsk (North East England Community)
Other than the odd trade show we are quite an isolated bunch of people all with the same aim and passion in life. The WhatsApp Community has given us a great opportunity to get to know new people both near and far. We have helped others and been helped by others. We look forward to its continuation.

Kirsty Macdonald, Kirkcaldy and Greenyards (Scottish Community)
Apart from the great benefit of personal support especially in the early days of lockdown the chance to ask questions, compare notes and ideas and benchmark many topics has been invaluable. It's been a great learning space and an important support group.

Neil Grant, Ferndale (North East England Community)
HTA Whatsapp Community Rules
We want the HTA WhatsApp Community to be a relaxed, informal place.  We want it to offer a home for lively exchange, where members can come together, share ideas, and learn from each other. 
Asking community members to comply with a few simple rules will enhance the experience and produce a better environment for all.  In submitting your application to join, thank you for agreeing to the following:
In signing up you agree to share your personal data (including your mobile number).  The HTA will only use it for the purpose of administering this community.  However, you should be aware that your personal information will be viewable by other participants.
When replying to a specific comment, please use the reply function to maintain chat order and avoid confusion
The community is intended for the purposes of informal business networking.  Comments of the following nature must not be included:

Personal (about individuals, employees of the HTA or other)
Violent, racist, homophobic, or pornographic
Political or religious nature
Selling or promoting new products (however the rehoming of spare fittings or surplus shop fit is fine)
Product/service pricing, or anything covered by competition law
Please only share information that has been verified to be correct.  We do not want the community to become a home for misinformation which can prove misleading or harmful to others. Members posting should be aware of their own responsibilities and liabilities for any breech of UK Data Protection protocols .
Please only post information, or links to videos, if you have checked that the information is appropriate for a community of this nature.
The HTA welcomes your views and comments, however, we request that such comments are of a constructive nature.  The HTA may request that conversation threads are discontinued if they are deemed as not being beneficial for the wider community.  In that situation, the conversation will be continued on a one to one basis.   
Please do not use the community to ask specific questions relating to your own dealings with the HTA.  For example, questions about invoicing or voucher orders should be directed to the HTA services team, and not raised on this forum.
If you wish to raise a complaint or have any concerns regarding the use of the community, please contact the HTA Services team who will direct you to the community administrator.
Please note:
The HTA will monitor the conversation within the WhatsApp Community, and we will endeavour to respond to questions raised and comments made.  Depending on their nature, the HTA may choose to respond to questions directly with the member and not through open group chat.
The HTA retains the right to remove individuals from the community, should they persistently breach the above rules
New to WhatsApp? 
Learn more here...