National Children's Gardening Week
Children love growing plants and love being involved in the garden but they're often impatient, wanting to see instant results. National Children's Gardening Week aims to capture children's enthusiasm at a time when results are immediate. National Children's Gardening Week takes place annually at the end of May.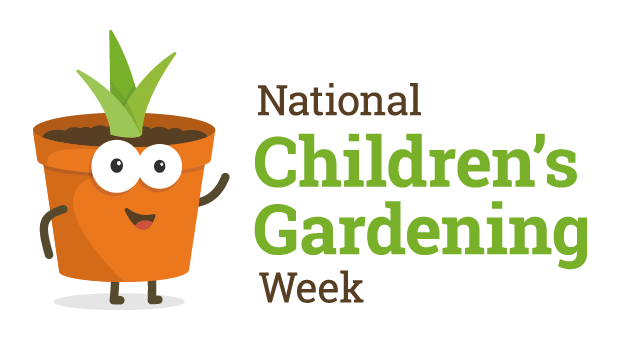 27 May - 4 June 2023 
To find out more please visit the National Children Gardening Week website and follow the Facebook page for free content to share
Make the most of National Children's Gardening Week and capitalise on customer interest with a wide range of Peter Rabbit gifting products available
National Children's Gardening Week has partnered with The World of Peter Rabbit to bring mischievous and fun gardening activities to families around the UK!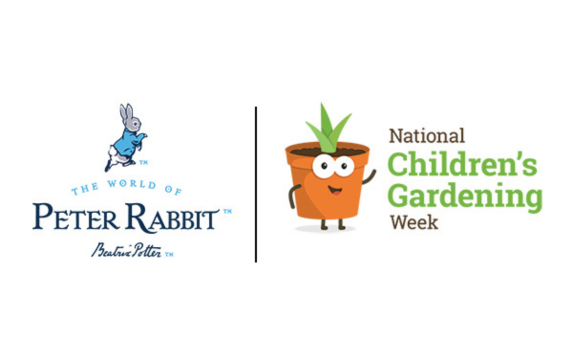 Penguin Random House Children's has launched a dedicated campaign to encourage families to Grow with Peter Rabbit and has carried out a nationwide survey, to demonstrate the importance of connecting children with gardening.  The results of this survey will be published in mainstream national press just prior to National Children's Gardening Week, encouraging families to head to their local garden centres to find the free Peter Rabbit activity packs.  To get involved, order some booklets to celebrate National Children's Gardening Week with Peter Rabbit!
Peter Rabbit Point-of-sale (POS)
THE WORLD OF PETER RABBIT ACTIVITY BOOKLETS -Peter Rabbit activity booklets and a counter display unit to give away in store for families to take home this National Children's Gardening Week.
The activity booklet is full of fun activities – from growing your own radishes to upcycling an old drink carton to nature spotting in the outdoors.
We are now out of stock of Peter Rabbit POS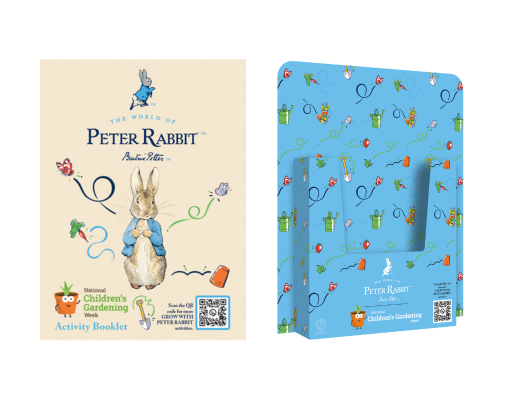 Missed out on the Peter Rabbit POS activity booklet?
Don't worry as we have created a PDF version of it! This will allow for your customers to join in on The World of Peter Rabbit activities now!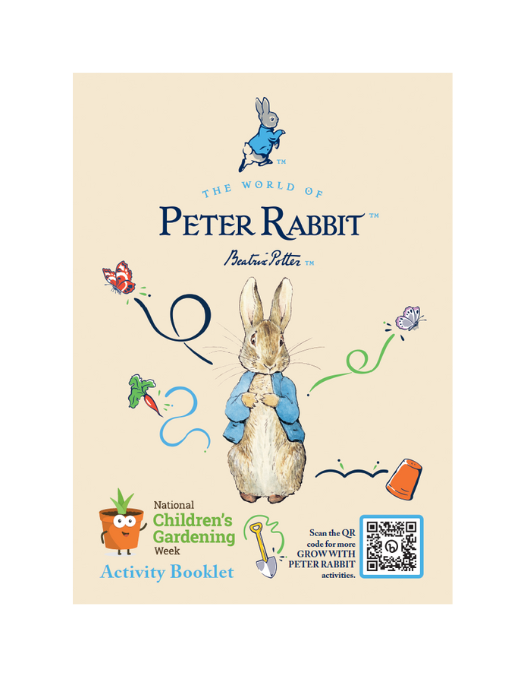 WIN A HAMPER FOR YOUR STORE
Plus, we have a special competition for HTA members. The best Peter Rabbit store display will win a hamper for store employees. Just snap a picture of your display and tag @officialpeterrabbit on Instagram or Facebook with the hashtag #GrowwithPeterRabbitcomp. Alternatively, you can email it to us at [email protected] with the subject heading GROW WITH PETER RABBIT COMP.
Please read the terms and conditions here
INTERESTED IN ORDERING ADDITIONAL PETER RABBIT PRODUCTS AND POS?
Additional POS available for partners supporting a Peter Rabbit branded gift offering
View the full range of POS items Here
You can view the full Licnensee List Below
You can enquire about POS by emailing:

[email protected]