APL WorldSkills UK Landscaping and Horticulture Champions announced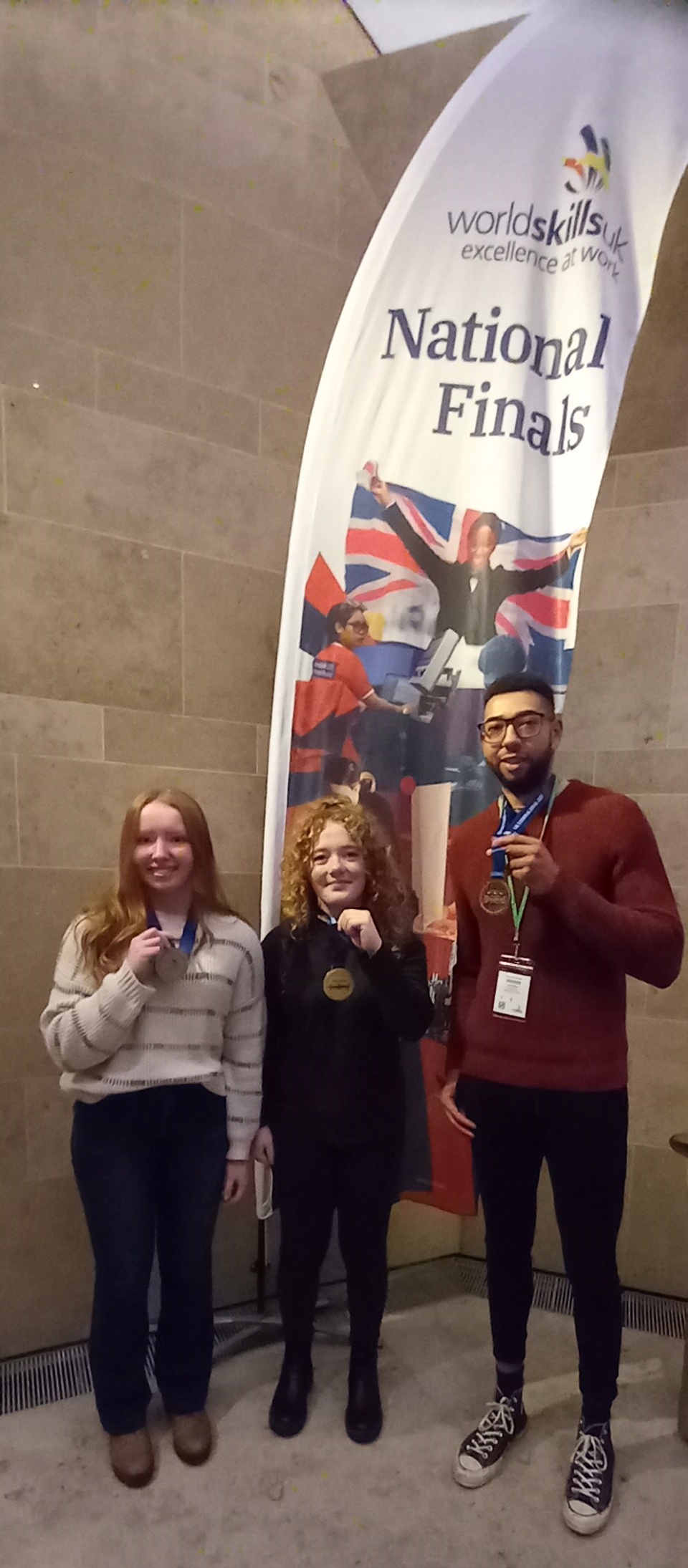 20 November 2023
The winners of the Association of Professional Landscapers (APL) WorldSkills UK National finals have been announced. 

Anna Mcloughlin, of College of Agriculture Food & Rural Enterprise (CAFRE) Greenmount Campus took home the Gold award at APL WorldSkills national finals which took place last week 14-16 November 2023 in Oldham, Greater Manchester.  

Aimee Copeland, of CAFRE, Greenmount Campus took home the Silver, and Ceri Furber APL apprentice with APL member employer Gardenscapes UK achieved Bronze.  

Fran Barnes, Chief Executive of the HTA said: 
"Congratulations to the winners at the APL WorldSkills final.  They all did a fantastic job showcasing their exceptional talent and I am so impressed at the level of expertise shown. It is really encouraging to see the next generation embarking on a career in landscaping." 
The applicants, made up of apprentices and full-time students, were put through two rounds of heats, where eventually a top 8 were selected to go forward to compete for the title of WSUK Landscaping Champion 2023.  

8 finalists had just 16.5hrs to build a 12m2 garden from scratch with elements including paving, decking, fencing, brickwork, lighting, water feature and planting. Everything is measured to tolerances of around 3mm, so accuracy, quality of finish and time management were essential. 

The APL also hosted the Foundation Skills: Horticulture competition where Rhys Rapado-Evans, of Elidyr Communities Trust took home Gold. Anthony Davies, of Pembrokeshire College won Silver. Joint bronze winners were Meaghan Gwillim, of Bridgend College and Joshua Miles, of NPTC Group. The Foundation Skills Competition enables young students with learning disabilities to showcase their work skills and growing independence. Competitors had to prepare four planting beds and plant up with a winter theme, and present their work to the judges. 

A huge thankyou goes out to sponsors Talasey, Makita, J A Jones, Landscapeplus and EasyToolhire.  

For more information about the WorldSkills UK and what they do, visit https://www.worldskillsuk.org/