What is Planet Mark?
Planet Mark is an organisation dedicated to reducing the carbon footprint of businesses around the UK and worldwide, and helping them to become more sustainable.  
Planet Mark has something to offer for all of our members.  We are working with Planet Mark to provide free starter workshops for HTA members to help member businesses build sustainability into their business plans. The workshops covers areas such as understanding the impacts of their own practices and how to get started with their sustainability journey. These workshops are part of a set of services, information and resources to help our members become more sustainable.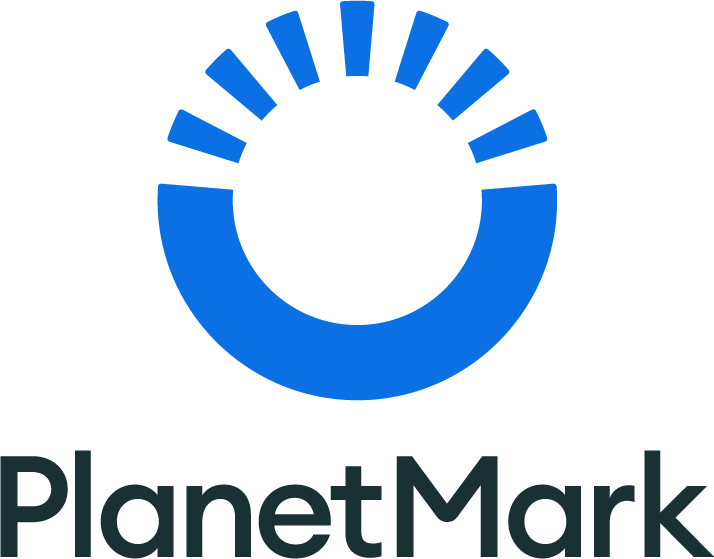 Planet Mark Virtual Workshop
Hear from Hannah Dean-Wood from Planet Mark, and from Julie Murray, Marketing and Customer Care Director at Notcutts about their sustainability plan, as well as the challenges they've faced and the successes they have had implementing their plan in their garden centres.
Planet Mark certification
HTA members who wish to go to the next level with their sustainability for greater benefits for People, Planet and Profit, can work towards Planet Mark certification. Accreditation can deliver profitability benefits through reduced waste and more effective customer and employee engagement. The certification helps members fully assess their carbon footprint, the social value they provide to the community, and helps to future-proof the business. 
Planet Mark certification delivers:
A credible way of measuring and reducing your carbon footprint
A way to engage your staff in carbon reduction and sustainability
Access to talks and workshops to help you achieve your goals
Reputational benefits among customers and partners
A measurement and celebration of your corporate social responsibility (CSR)
For an extra fee, Planet Mark can also help you with Streamlined Energy and Carbon Reporting (SECR) and they even produce the report for you. Priced from £1500 (subject to change) as part of the SECR Service provided
A smarter, future-proofed business
Other benefits of joining
As an added bonus, for every year you are certified, you receive an acre of rainforest through Cool Earth, protected in your company name and you also receive 12 tickets each year to The Eden Project. You can buy chocolate made from the rainforest you help to protect, and these can make great employee or customer incentives or prizes. 
For our largest members, Planet Mark accreditation takes all the pain out of compliance with Streamlined Energy and Carbon Reporting (SECR), which is a legal requirement for certain larger businesses. To find out more about SECR click here.
Finally, for any HTA members who join or renew a certification with Planet Mark will receive a 5% discount on the cost of accreditation.
Get involved and find out more
You can visit Planet Mark website here to find out more information, and then fill out the form below to send your enquiry and receive your 5% discount on the cost of accreditation. 
Planet Mark
Register your interest in Planet Mark