Ornamental Grower Of The Year
We're delighted to launch our search to find the UK's best ornamental growers.
The Ornamental Grower of the Year awards will recognise and celebrate best practices in sustainable ornamental production. Nominated by their customers or supplier, grower members must be able to demonstrate their commitment to the environment through a public plan, and must be working towards a target such as Co2 reduction, peat-removal, or water resilience.  To this end, nominees will be approached over the summer to make a commitment to support the HTA's sustainability roadmap.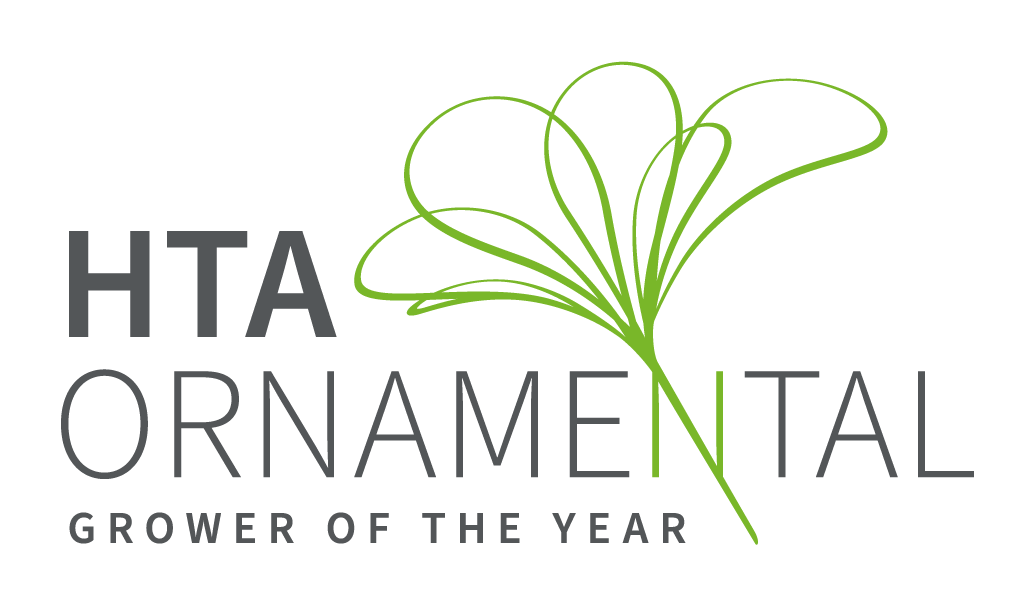 Martin Simmons, HTA Director of Membership, said, "These awards will acknowledge the hard work and outstanding creativity of ornamental growers across the country. They are also a token of appreciation for the vital work that ornamental growers are doing to help the country meet its environmental and net-zero targets.
"It is incredibly exciting to have this opportunity to recognise their contribution to horticulture and find some of the UK's best ornamental growers."
Categories
Young Plant Grower
Finished Plant Grower (including Annuals, Herbaceous Perennials, Houseplants, Trees and Conifers, Shrubs and Climbers, Bulbs & Cut Flowers)
Inspirational Business
Young Grower
Staff Member
Nominations
Nominated entries only - nominations can be made by customers or suppliers and, in the case of 'Young Grower' and 'Staff Member', a member of the businesses' management teams.
 Criteria
Nominations to include 300 words describing what makes their nominee the best entrant for the specific category. 
Must have a published sustainability or environment plan for the current year with a commitment to publish progress against goals. The plan should cover at least three of the following goals: CO2 reduction; peat removal; water resilience; IPM and chemical reduction; packaging and waste reduction; social/community engagement.
To this end, nominees will be approached over the summer to make a commitment to support the HTA's sustainability roadmap.
 Judging panel
Nominations will be reviewed by a panel of five industry experts with a Winner and a Highly Commended being awarded in each of the five categories.
The voting closes on Friday 15th July 2022.
The winners will be announced at the HTA Autumn Conference - 14th September 2022.
Award recipients will be automatically enrolled in the AIPH International Grower of the Year Awards in 2023.
If you have any questions about the awards, please contact [email protected]
What do the winners recieve?
Invitation for the winner and highly commended entries per category to the HTA Autumn Conference dinner as a guest
Winners & 'Highly Commended' announced at Autumn Conference Dinner, by either HTA President or Awards Sponsor
Certificate & trophy for each category Winner
Each winner will be automatically entered into AIPH International Grower Of The Year Award
Vote now for the Ornamental Growers Of The Year
Please fill in the form to submit your entry.